Proudly serving Lake County IL, Eastern McHenry County and Northern Cook County
Schaumburg Animal Control and Pest Control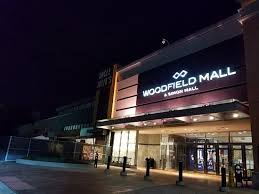 Schaumburg is home to Woodfield Mall, the 12th largest mall in The United States according to List of largest shopping malls in the United States, which at most times has over 300 stores. Unfortunately, Schaumburg is home to many nuisance wild animals and pests as well.  Do you have a problem with uninvited animals or pests in Schaumburg, IL?  Animal Control Specialists can help.
Animal Control Specialists, Inc. is proud to be an Schaumburg, IL animal control and pest control company. We specialize in humane solutions to nuisance, urban wildlife problems. Some of the wild animals that we control include;
We are also licensed pest control operators and specialize in the treatment/removal of stinging insects such as;
Prevent damage to your home and property by safeguarding against burrowing and nesting wild animals. In addition to wildlife trapping, we install many exclusionary devices to prevent future wild animal problems. From chimney caps to deck screens our animal proofing will provide years of protection for your home or structure (products).
Do you have a WILDLIFE EMERGENCY?  We're ready to help.
SAME DAY SERVICE
Available!
(847) 827-7800