Proudly serving Lake County IL, Eastern McHenry County and Northern Cook County
Chimney Screen Installation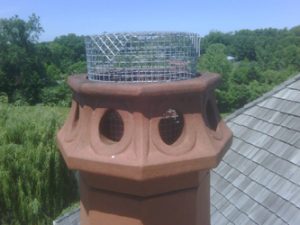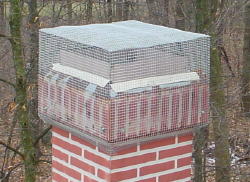 ▪ Raccoons
▪ Squirrels
▪ Birds
Chimney Screens are recommended for furnace chimney flues. Caps have a slight risk of icing up during very cold weather. Squirrels and birds are the most common invader of these flues, with the occasional raccoon. There is direct pathway into the home for an animal that falls down into these through your furnace.
We have also seen animals build nests inside the flue creating a potentially hazardous condition of carbon monoxide build-up. These chimney screens are custom made to the specific size of your flue. They also are a low profile substitute for a cap for those who prefer screens for their chimney.
Do you have a WILDLIFE EMERGENCY?  We're ready to help.
SAME DAY SERVICE
Available!
(847) 827-7800