Proudly serving Lake County IL, Eastern McHenry County and Northern Cook County
We've merged with Varment Guard Wildlife Services!
We've merged with
Varment Guard Wildlife Services!
Lake Forest Animal Control & Pest Control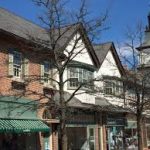 Lake Forest is part of the Chicago metro area and located along the shore of Lake Michigan.  Lake Forest is known for it's Market Square.  Market Square is composed of a wide variety of shops and restaurants.
One of Lake Forest's most notable features is its pristine prairies and other nature preserves such as Middlefork Savanna.  These special areas are focused on the interests of preserving animal habitat, restoring ecosystems, and providing environmental education for children.  In addition to the many people that live in and visit Lake Forest, IL annually, many species of wildlife also call Lake Forest home.  Do you have a problem with uninvited animals or pests in Lake Forest, IL?  Animal Control Specialists can help.
Animal Control Specialists, Inc. is proud to be a Lake Forest, IL Animal Control Company. We specialize in humane solutions to nuisance, urban wildlife problems. Some of the wild animals that we control include:
We are also licensed pest control operators and specialize in the treatment/removal of stinging insects such as;
Prevent damage to your home and property by safeguarding against burrowing and nesting wild animals. In addition to wildlife trapping, we install many exclusionary devices to prevent future wild animal problems. From chimney caps to deck screens our animal proofing will provide years of protection for your home or structure (products).
Do you have a WILDLIFE EMERGENCY?  We're ready to help.
SAME DAY SERVICE
Available!
(847) 827-7800